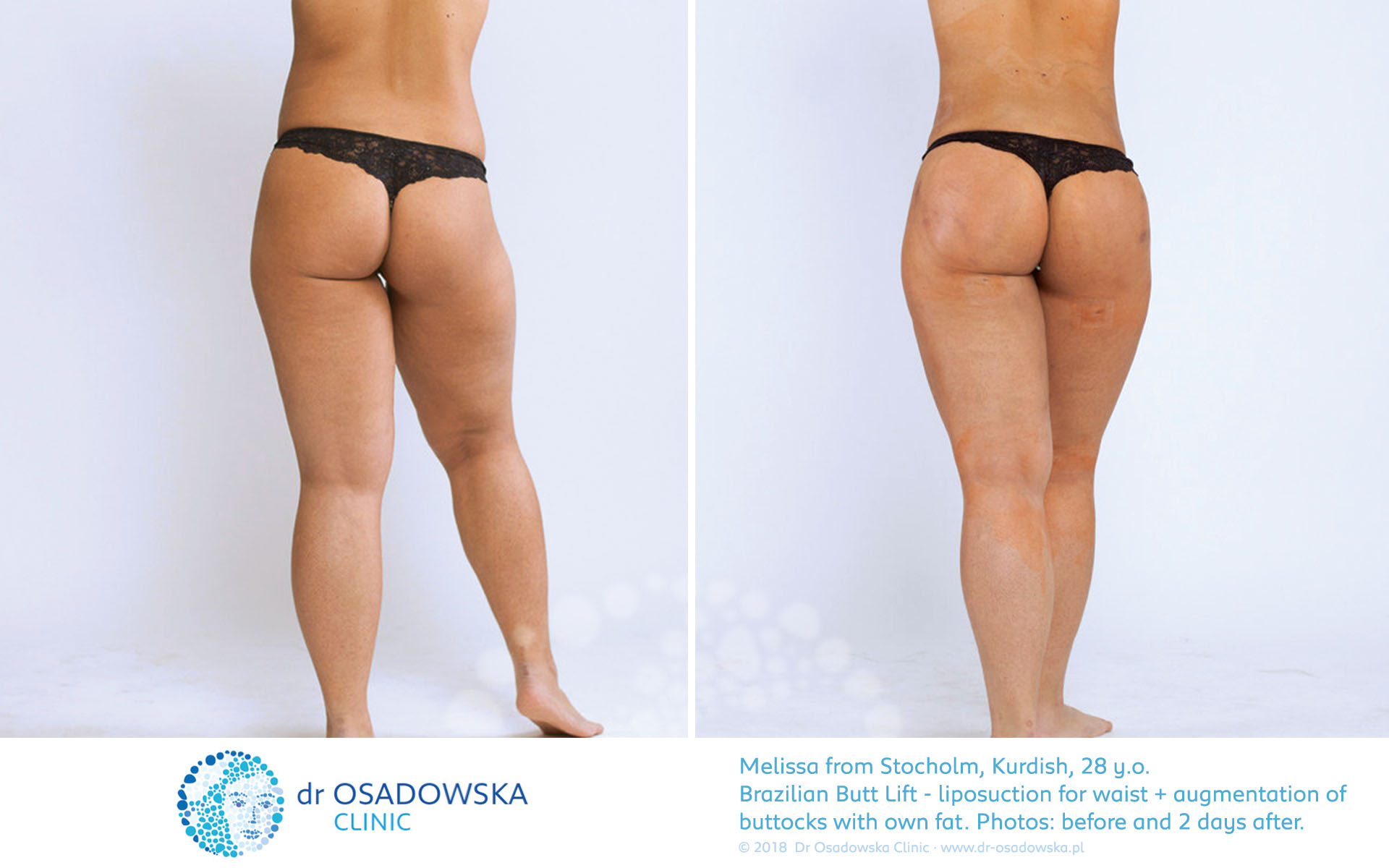 --- SEE IT ON FULL SCREEN ---
Brazilian Butt Lifting - treatment effects. Pictures before and the second day after surgery.
Melissa from Stockholm, Kurdish nationality, 28 years old, smoker, never given birth.
The aim of the treatment was to slim the waist and enlarge and round the buttocks with her own fat. The procedure consists of two stages - in the first, liposuction of the waist, followed with the transfer of a previously acquired supply of live fat cells to shape the shape of the buttocks.
The treatment was performed by Dr. Ilona Osadowska.
© 2018 Dr Osadowska Clinic