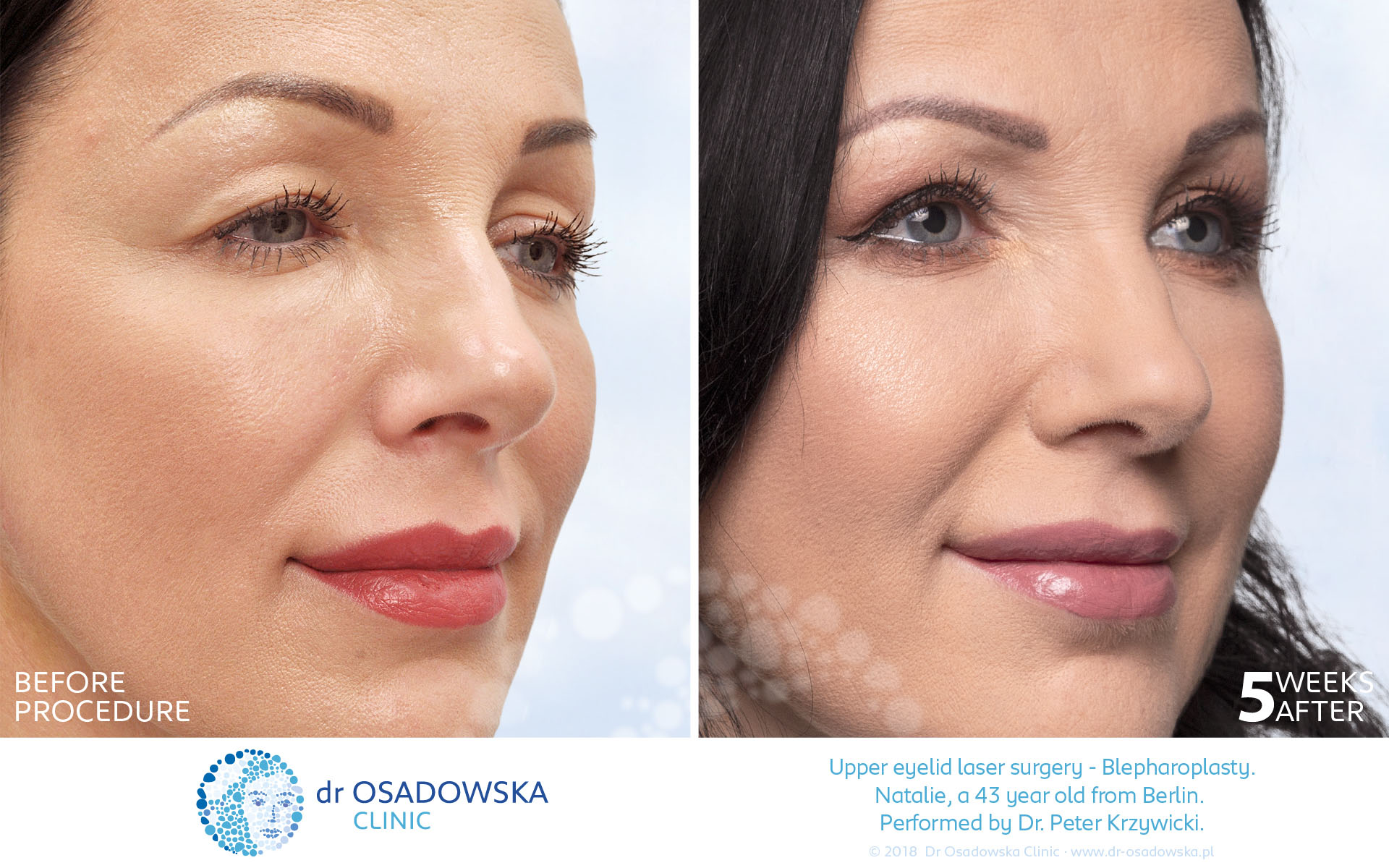 Upper eyelid laser surgery for Natalie, a 43 year old from Berlin.
Pictures taken before and 5 weeks after the procedure.
Natalie drives a lot and upper eyelids influenced her comfort and ability to focus. Also aesthetic reson was important for her. The procedure brought expected results and a lot of satisfaction to Natalie.
Performed by Dr. Peter Krzywicki.
More: Eyelid & Eyebag Surgery - Blepharoplasty
Watch a video with Natalie with English subtitles
© 2018 Dr Osadowska Clinic