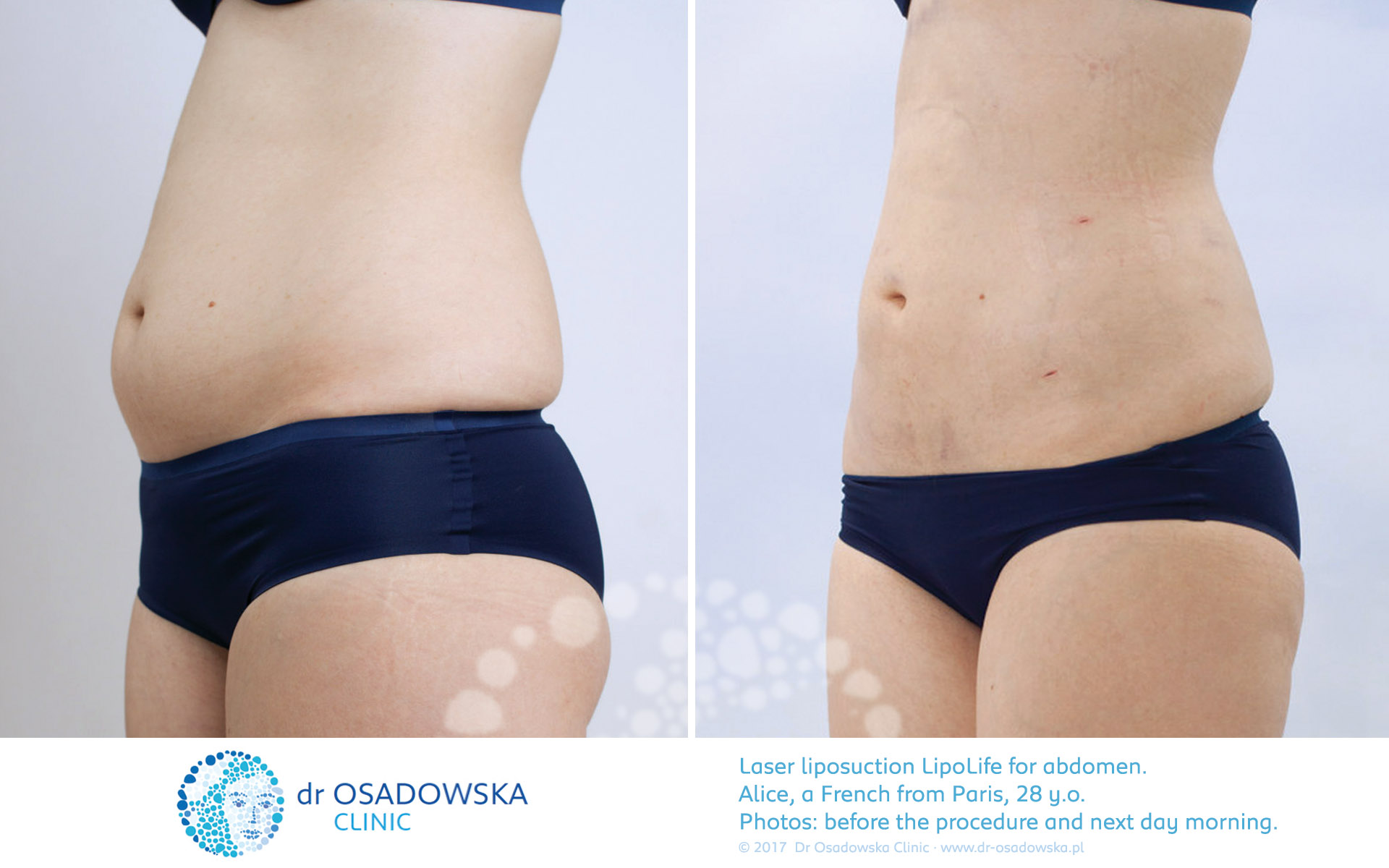 --- SEE IT ON FULL SCREEN ---
Alice a 28 year old from Paris. Size 38/40 EUR, 8/10 UK, no pregnancy.
The picture shows the effects of Liposuction for abdomen with a small sides correction. Picture from before and the first day after surgery.
Liposuction LipoLife under local anesthesia was performed by Dr. Ilona Osadowska.
Alice's wishes
Alice's dream was to remove excess fat from the lower abdomen and flatten it so that the figure regained a harmonious line. Despite several years of typical efforts - exercises and diet - Alicedid not manage to achieve this goal.
Alice było usunięcie nadmiaru tłuszczu z dolnej części brzucha i spłaszczenie go tak, by sylwetka odzyskała harmonijną linię. Mimo kilku lat typowych starań - ćwiczenia, dieta - Alice nie udało się tego zrealizawać. Liposukcję LipoLife w znieczuleniu miejscowym wykonała dr Ilona Osadowska.
Doctor's opinion
The assumed goal of the procedure has been achieved with a pretty nice effect. We managed to avoid hematomas. The good condition of Alice's skin resulted in visible shrinkage immediately after the procedure. The final effects will be even better and will stabilize over the next few months - Dr. Ilona Osadowska
© 2017 Dr Osadowska Clinic