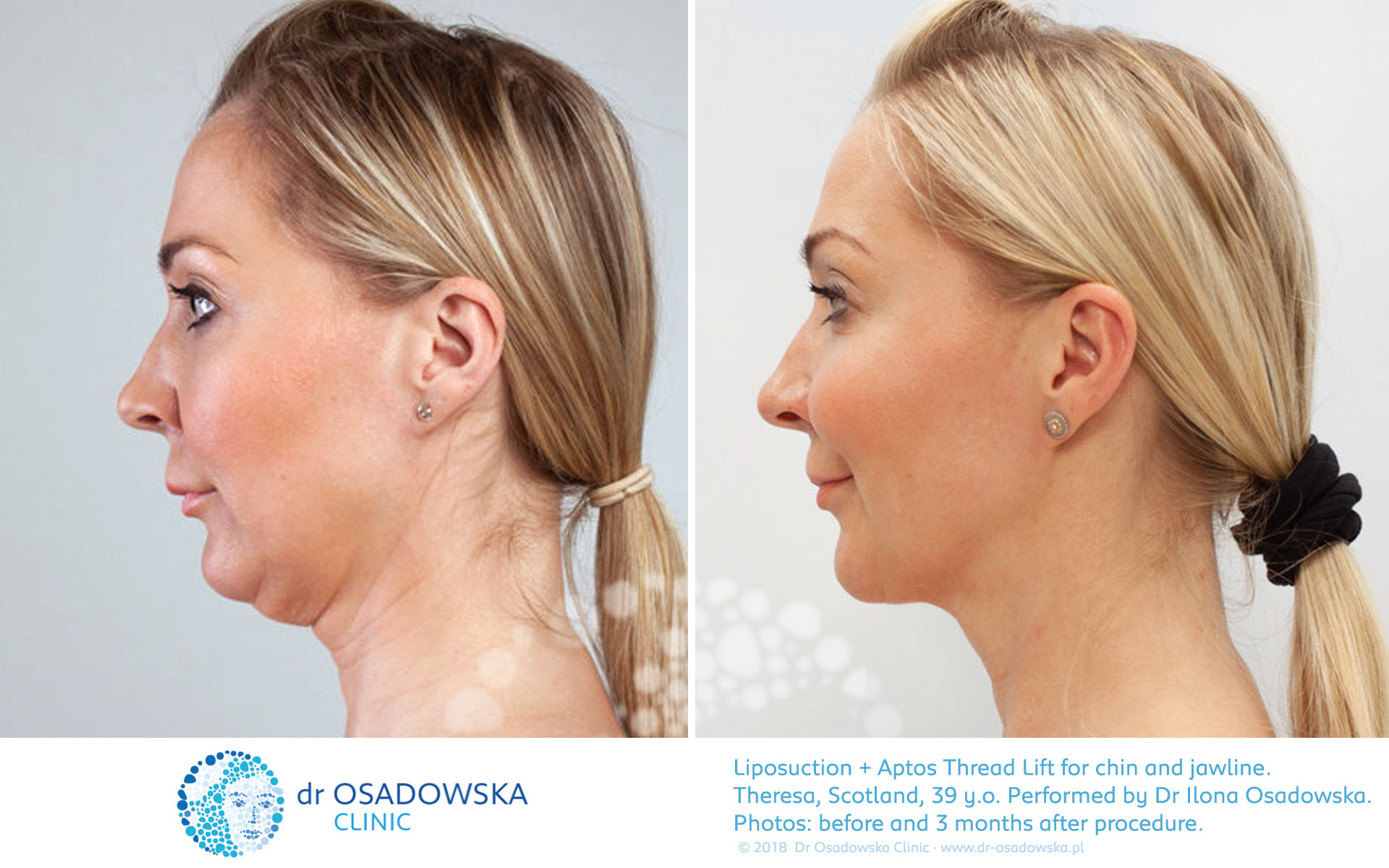 Liposuction of the chin and jawls, combined with Aptos Thread Lift for neck and cheeks. Pictures before and 3 months after the procedure.
Teresa, a 39 year old from Scotland.
Theresa asked for correction and tension of flabby chin skin and a line of the mandible. She performs basic aesthetic treatments on a regular basis in Scotland. Fillers are not able to improve the skin tension of the chin and jaw, which is why Teresa decided on a package of more advanced treatments in our clinic.
Both Laser Liposuction and Thread Lift performed by Dr. Ilona Osadowska.
See more: Thread Lift

© 2018 Dr Osadowska Clinic