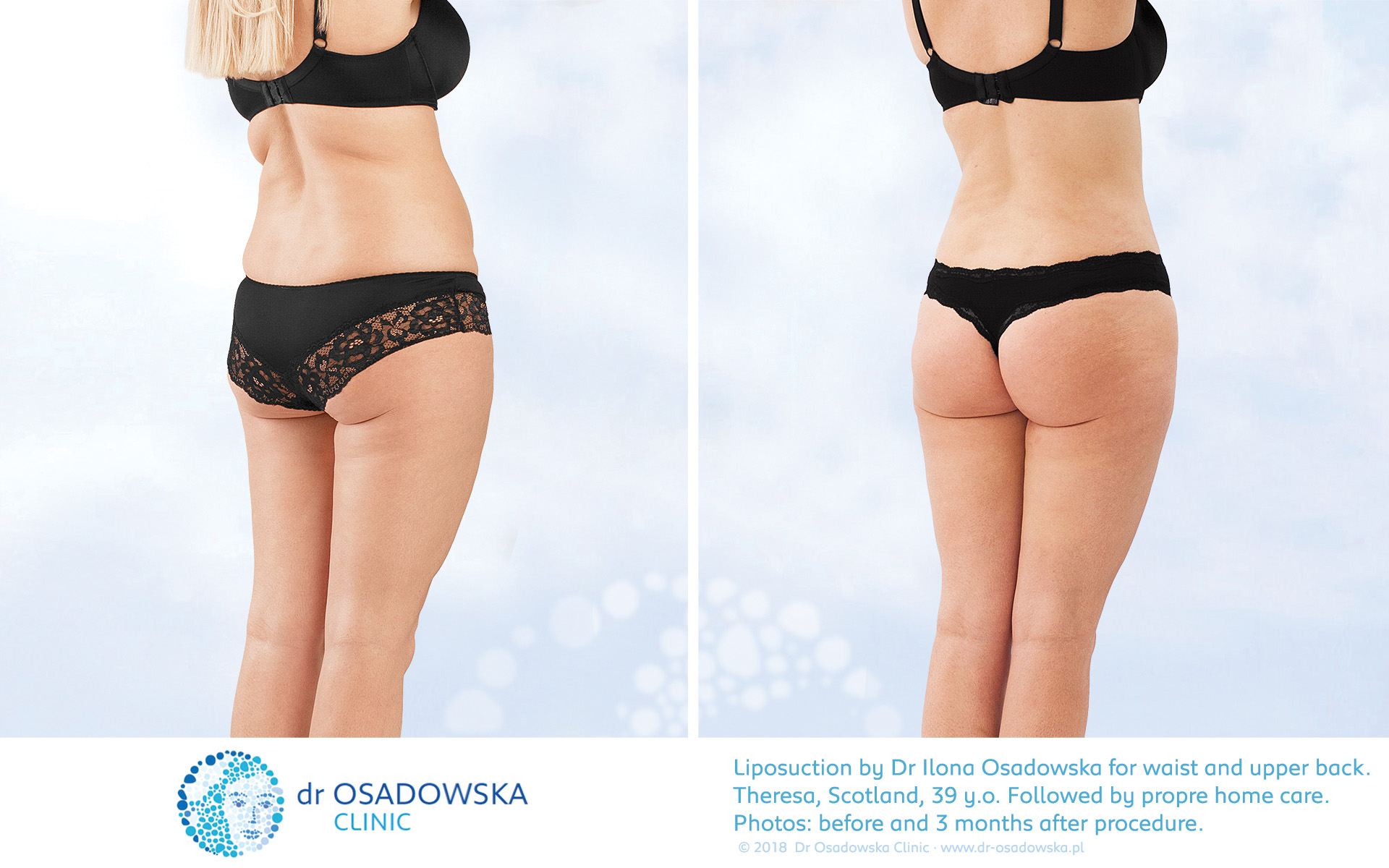 Liposuction of the abdomen, sides and the top of the back. Theresa, age 39, Scotland. Photos just before the surgery, and 3 months later.
The aim of the treatment was to slim the waist and the top of the back.
Theresa meticulously implemented all post-treatment recommendations. In particular - she made a series of massages with a specialist physiotherapist. She improved her eating habits and started light exercise after a week.
Spectacular effects are the result of our very good cooperation.
See a front view of Teresa
Performed by Dr. Ilona Osadowska
More: Liposuction LipoLife
© 2018 Dr Osadowska Clinic