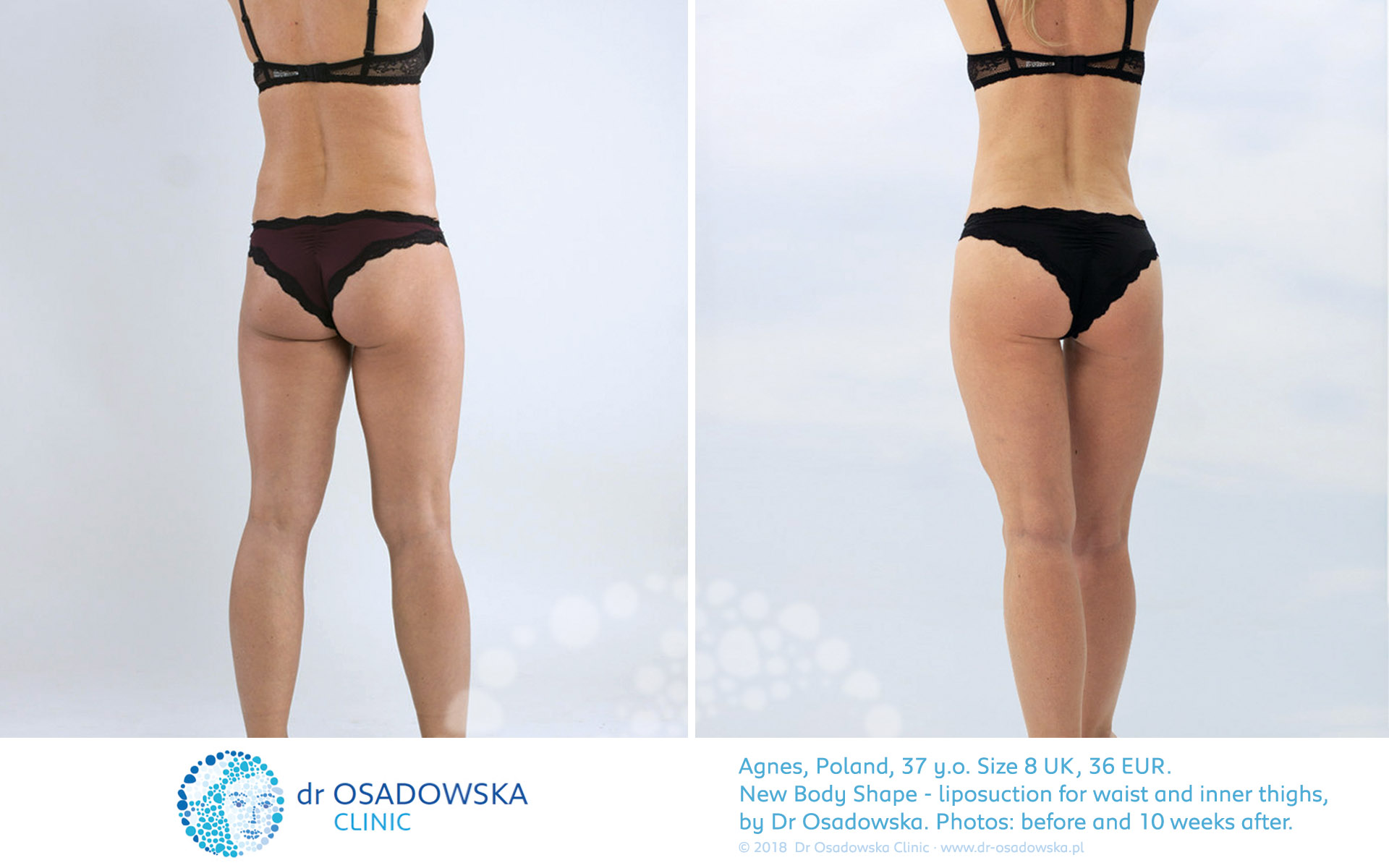 --- SEE IT ON FULL SCREEN ---
Agnes, a 37 year old from Poland, size EUR 36.
Liposuction LipoLife, a laser one, for abdomen and flanks. Anaesthesia local with shallow sedation. Picture from before and 2,5 months after procedure.
Agnes asked for a narrowing of the waist, which in her opinion was unsatisfactory. The aim of the treatment was to recreate the classic silhouette of an hourglass. By the way, we also slashed thighs and knees from the inside.
Doctors opinion
The treatment went well, we completed all planned goals with nice effects. Despite the small size, we have removed surprisingly lot of body fat, especially from the abdomen.
The period after the surgery was worse. Agnieszka appeared to be sensitive to injuries, and bruises usually appear after bruises. On the second day the swelling was relatively large and hematomas much larger than usually. It was caused by the unplanned, several-hour trips immediately after the procedure.
Massages - although implemented according to the provided graphics, they were not performed professionally. Therefore, postoperative swelling and unevenness of the skin lasted much longer than usual.
Currently, after 2.5 months, there is still a slight swelling in several places, and in some areas of the waist there is a slight swelling.
Because we have corrected the way we perform lymphatic massage, we now expect rapid progress. We expect the elimination of residual swelling and the formation of a new, nice silhouette in the coming weeks, before the holidays.
See photos in 1 day after surgery
© 2018 Dr Osadowska Clinic