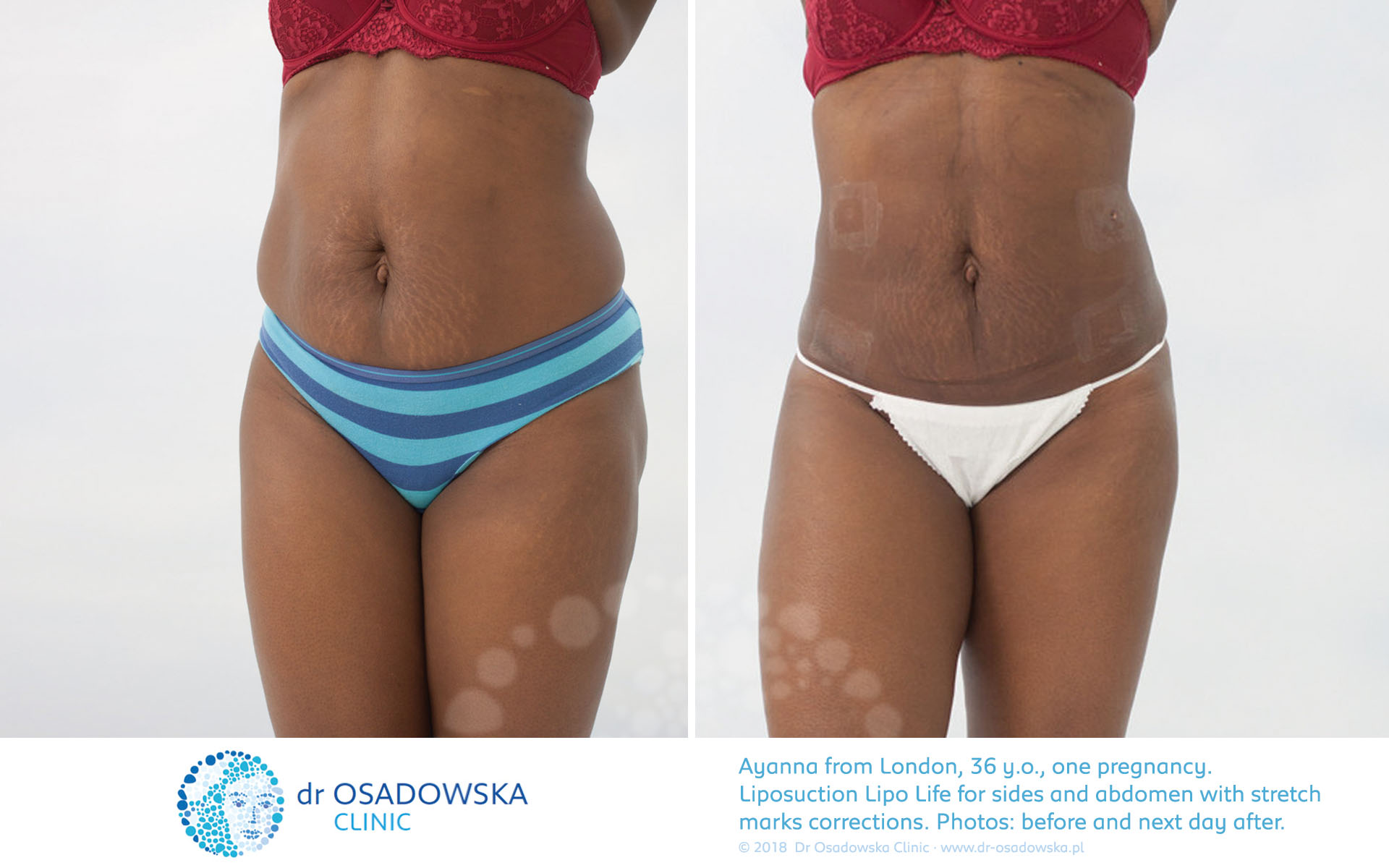 --- SEE IT ON FULL SCREEN ---
Ayanna, a 36 year old from London.
Laser liposuction LipoLife for abdomen and flanks. Picture form before and the first day after surgery. Local anaesthesia with shallow sedation. Performed by Dr. Ilona Osadowska.
The aim of the treatment was to slim the waist, remove excess fat and shrink the skin of the abdomen. We also expect to improve the appearance of stretch marks.
© 2018 Dr Osadowska Clinic