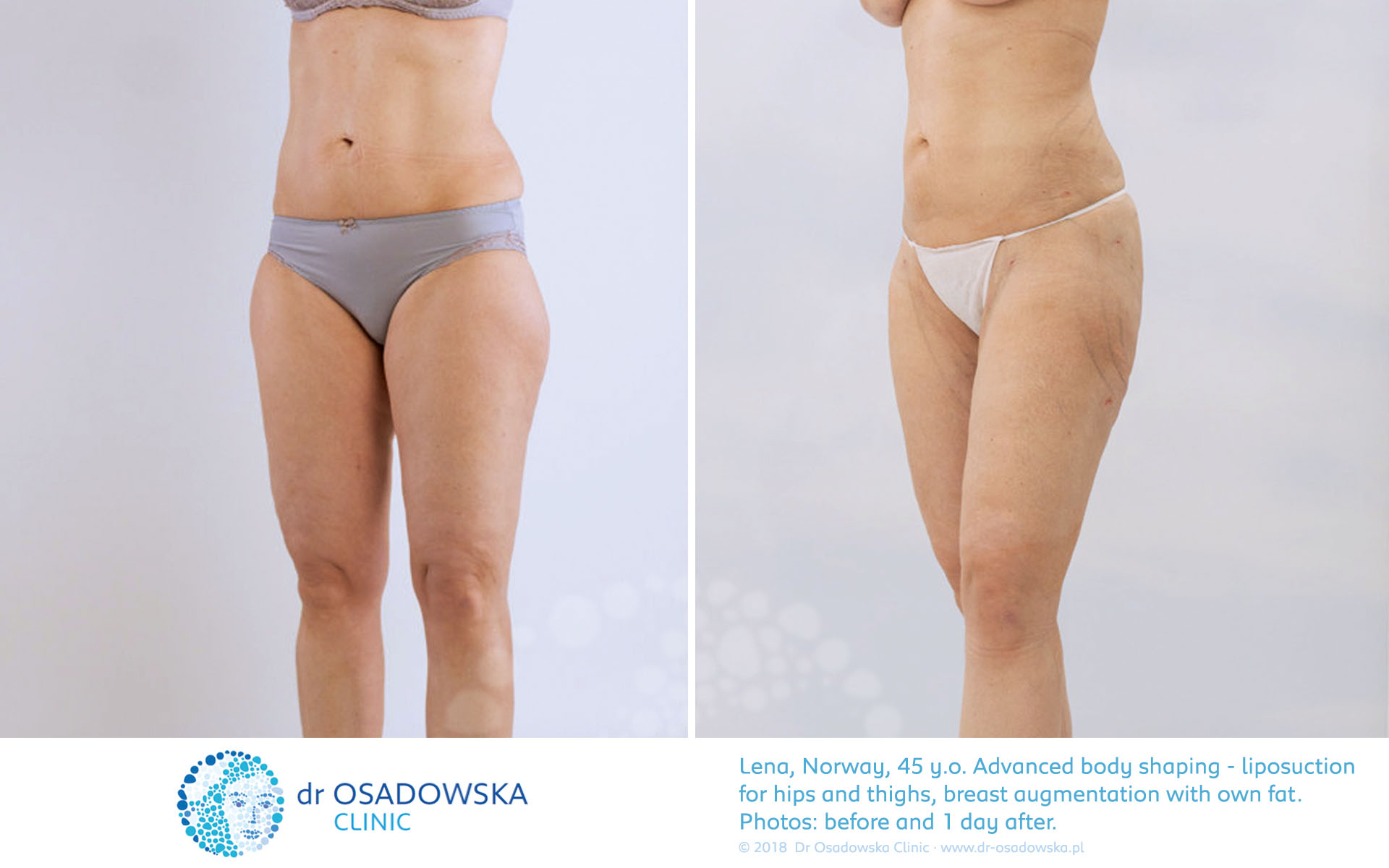 --- SEE IT ON FULL SCREEN ---
Lena, a 45 year old nurse from Norway.
Laser liposuction LipoLife for hips, outer and inner thighs. Local anaesthesia with shallow sedation. Picture form before and the first day after surgery.
Performed by Dr. Ilona Osadowska.
The aim of the treatment was to modity the shape of waist and thighs so that it will be one smooth line without waves. The fat has been used for breast augmentation. The procedure consists of two stages - the first liposuction of the waist, and then the transfer of a previously acquired supply of live fat cells to model the breast.
© 2018 Dr Osadowska Clinic