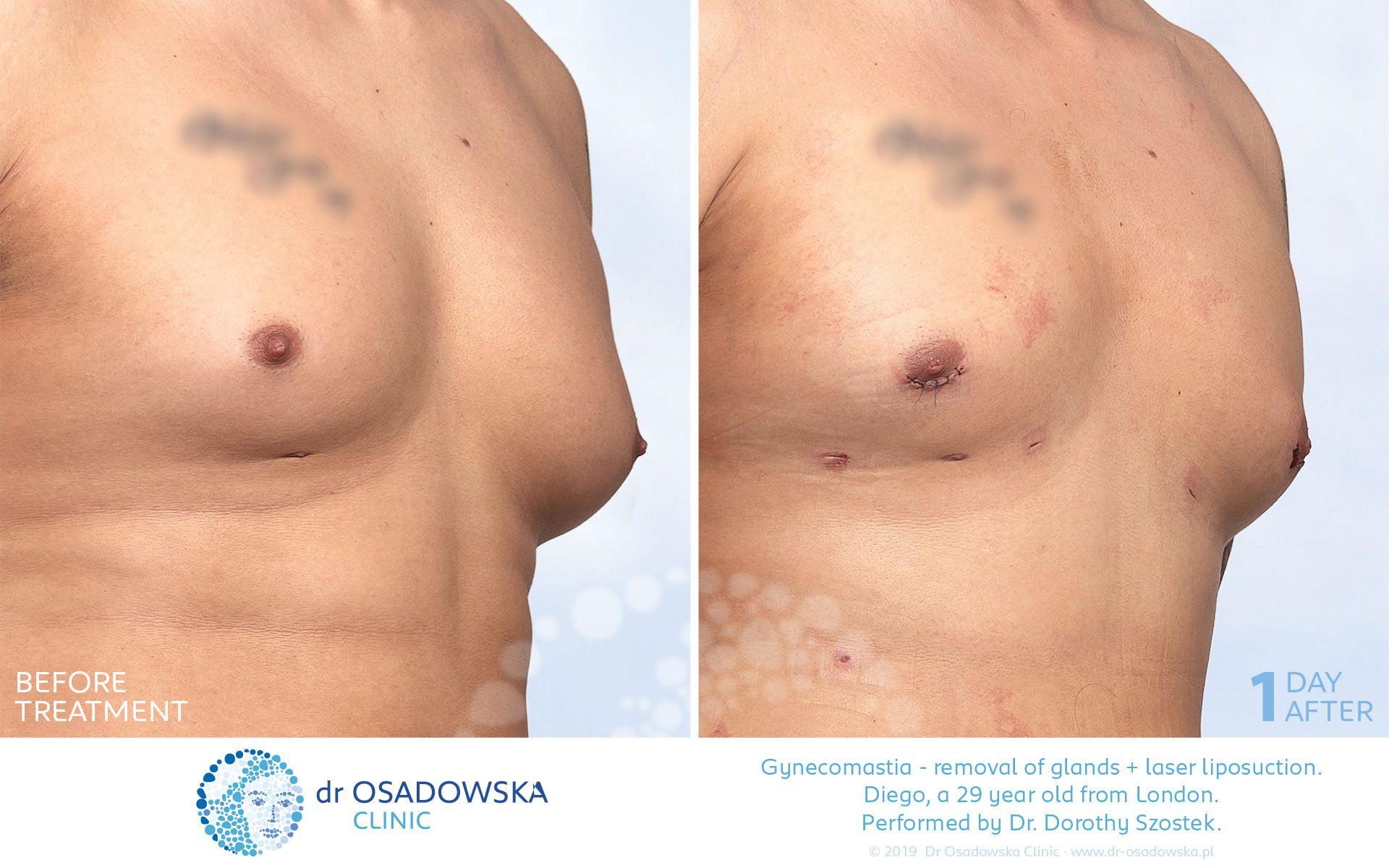 Reducing male breast for Diego, a 29 year old. Pictures before and the first day after surgery.
Diego flew from London to correct male breasts for aesthetic reasons. After performing the ultrasound examination, it turned out that the volume hypertrophy was caused both by glandular hyperplasia and accumulation of adipose tissue.
We performed a typical surgery - surgical excision of the glands from a small incision on the edge of the nipple cover, and minimally invasive LipoLife laser Liposuction.
Using this opportunity we also performed liposuction of the abdomen and sides.
In the picture after the procedure you can see a clear reduction in volume, but also postoperative swelling. The final effect will stabilize within 2-3 months after the procedure.
Performed by: Dr. Dorothy Szostek.
More: Gynecomastia surgeryLiposuction LipoLife Pictures before and after liposuction
© 2019 Dr Osadowska Clinic