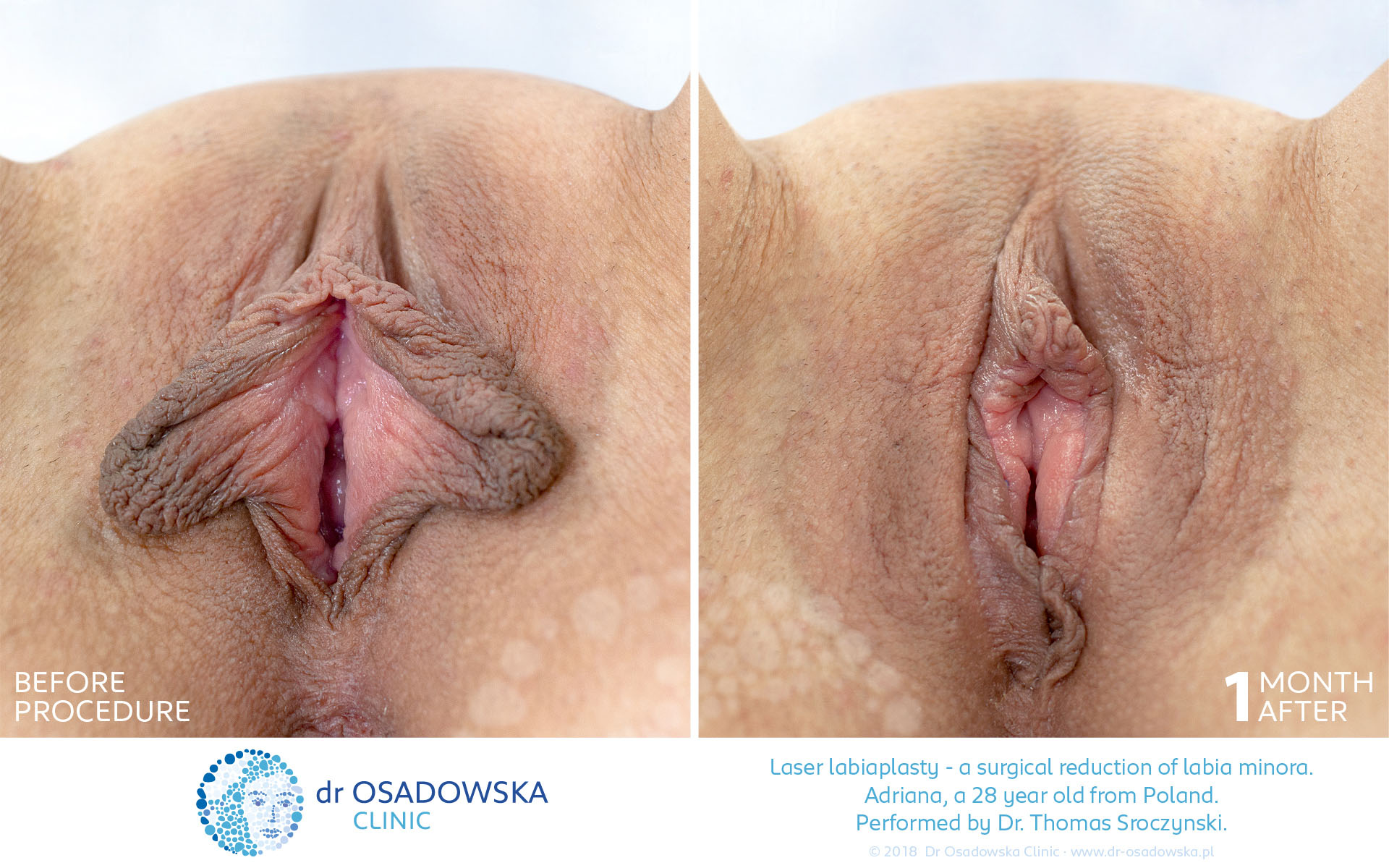 Laser Labiaplasty - results. Photos taken before and 4 weeks after surgery.
Use of laser reduces bleeding during and after the procedure, which also promotes comfortable healing. Patient: 28 y.o., after giving a natural birth. The aim of this procedure was to reduce overgrowth of labia minora for aestehtic resons. Coexisting factors were also skin rubbing and irritation, causing local inflamations.
Performed by: Dr. Thomas Sroczynski.
Read more about Labiaplasty.
© 2017 Dr Osadowska Clinic