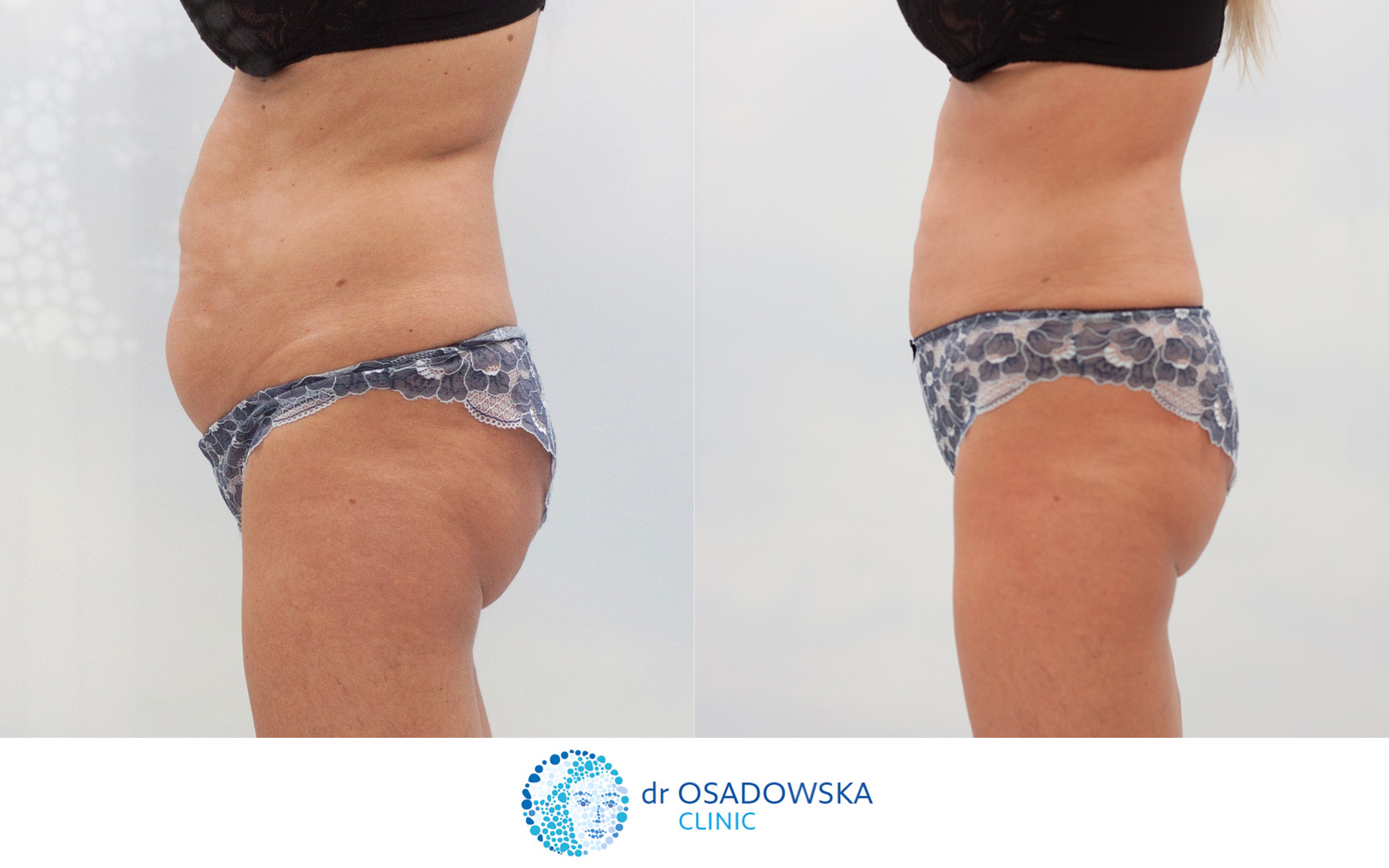 --- SEE IT ON FULL SCREEN ---
Margaret, a 45 year old from Poland.
Laser liposuction LipoLife for abdomen and flanks with strong skin tightening.
Anaesthesisa local with shallow sedation.
Picture from before and 5 weeks after surgery.
Performed by Dr. Ilona Osadowska
Margaret - priorities and expectations
The patient's wish and purpose of the treatment was to suck up excess fat from the abdomen and hips so as to obtain a harmonious silhouette. It would be best to put on a 2-piece suit and look good in it. The difficulty was a flaccid skin, which after removing a large amount of body fat, probably does not shrink completely.
Doctor's opinion
The procedure was carried out as planned. You can see a significant reduction in volume and the improvement of the figure. Healing well with minimal bleeding during the procedure. The bruises were almost invisible, the swelling was small and disappeared quickly. Margaret carefully implements the after care recommendations - she has been wearing compression garment clothes and performing manual massage by a specialist.
The skin is shrinking better than expected, but it is not quite smooth yet. The final effects, let's hope good, will stabilize within a few months to the year after the surgery.
See other Margaret pictures - 5 weeks after procedure and 1 year after
© 2017 Dr Osadowska Clinic